CONTEST IS CLOSED - WINNER IS ANNOUNCED - CLICK HERE TO WATCH THE ANNOUNCEMENT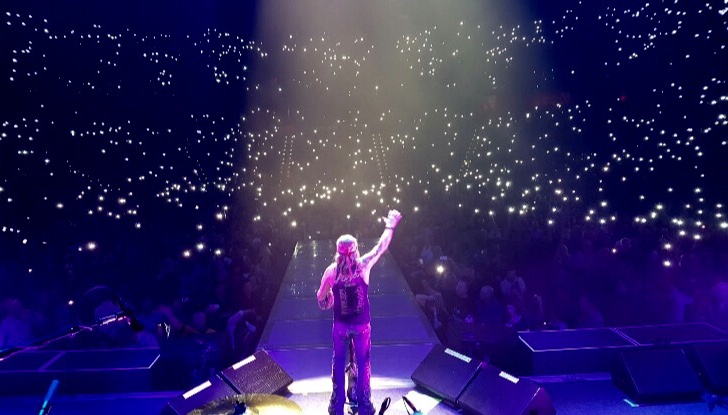 Welcome to the Unbroken Hot Rocks Challenge!
If you've got the moves, you will get to choose! You do the dancing, and I do the donating! Everybody wins!
Here's what you need to know to enter for your chance to win $10,000 from my Life Rocks Foundation to the 501c3 charity of your choice AND a VIP rock star trip for 2:
ON INSTAGRAM, YOU MUST:
1) Film yourself or you and others dancing crazy/silly/goofy as if you're on HOT ROCKS
2) Upload to your Instagram page or Story (add to your highlights for Stories)
3) Follow and tag @bretmichaelsofficial
4) Use the hashtags: #HotRocksChallenge, #Unbroken, #bretmichaels, and #contest
5) BE SAFE - don't do anything dangerous (like actually dancing on hot rocks) or anything that's bad for your health!
To read the full legal rules, please click here
And while you're here, be sure to check out the EXCLUSIVE clip of "Unbroken", the new song with my amazing Jorja Michaels.
You can find the clip here:

Check back here on FRIDAY, MARCH 15th. We'll be announcing the winner of the Hot Rocks Challenge and you'll be able to grab the official release of "Unbroken"!
Pre-order now at all digital music retailers: iTunes, Amazon, and more!
Life Rocks Foundation Photo Gallery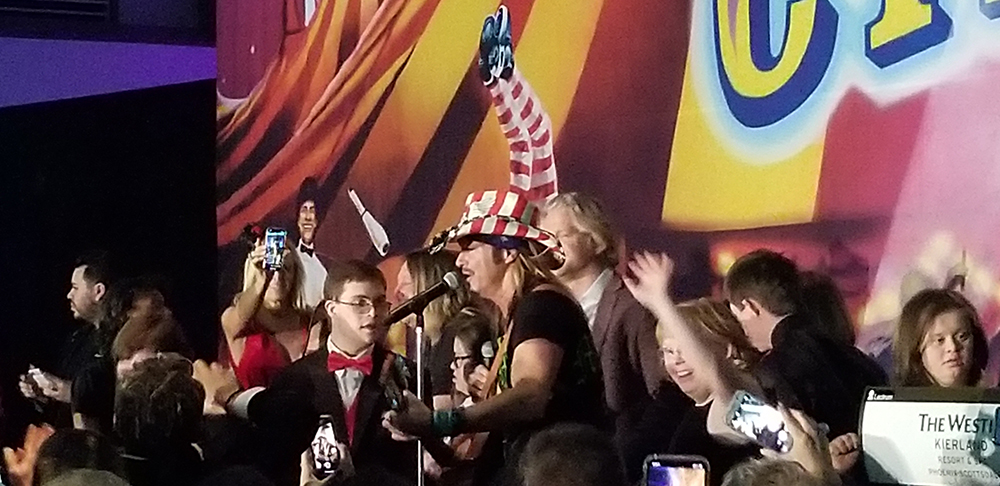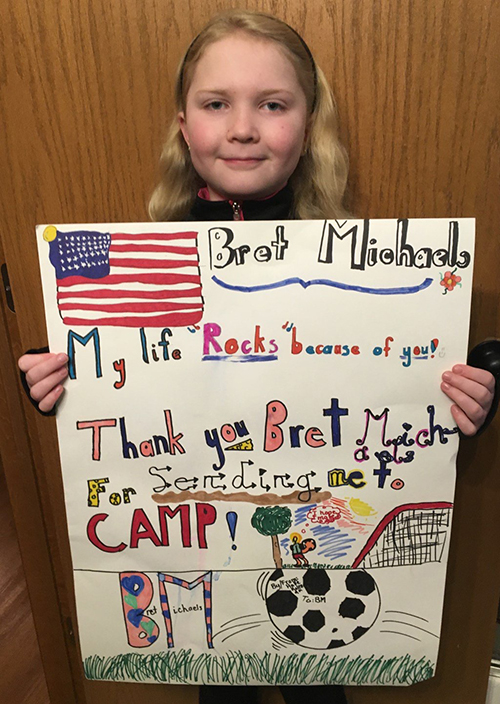 Read more stories at TeamBretMichaels.com and BretMichaels.com
© 2019 BretMichaels.com. All rights reserved.
Return to bretmichaels.com - Unbroken Contest Page - Unbroken Contest Rules Page - Unbroken Contest Winner Page